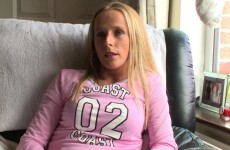 Prison Families – Series 2
Four thousand prisoners are doing time in Irish Prisons – four thousand families are doing their own time outside.
Returning for a brand new second series, TV3 meets five families who have overcome a huge stigma and come forward to share their experience of having a loved one in prison or having been through the prison system themselves. Filmed over a six-month period, Prison Families follows the lives of these people as they cope with a family member's imprisonment, which often has detrimental consequences for the entire family, particularly children.
Families say that they themselves serve a sentence "as bad or worse" than the prisoner's own. Each individual or family story will be intercut to reveal family life as it buckles under the huge strain caused by a relative's imprisonment. Moments of personal and economic hardship will be accompanied with moments of levity and injections of black humour, as we reveal the reality of everyday life for some of Ireland's most marginalised families. The show has a real grit and purpose, aiming to portray the struggle of losing a loved one to a jail sentence.
Produced for TV3 by Motive Television, and edited by Breege Rowley, this ambitious, observational documentary gives the families of prisoners an opportunity to share their stories.